Patient Care Representative Near California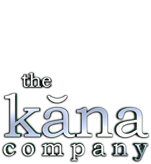 in Patient Care Representative, Budtender
Position requires high level of customer service experience, as well as knowledge of cannabis (or willingness to learn extensive information about cannabis in order to provide consistent and accurate information as a patient consultant).
Davis, California
United States
in Patient Care Representative, Customer Service Administrator
Purple Heart Patient Center is Oakland's longest running licensed cannabis retailer serving guests since September 18, 2006. We provide friendly, compassionate and professional customer service to our guests on an individual basis.
415 4th Street
Oakland, California
United States