Altitude
Dispensaries in Prosser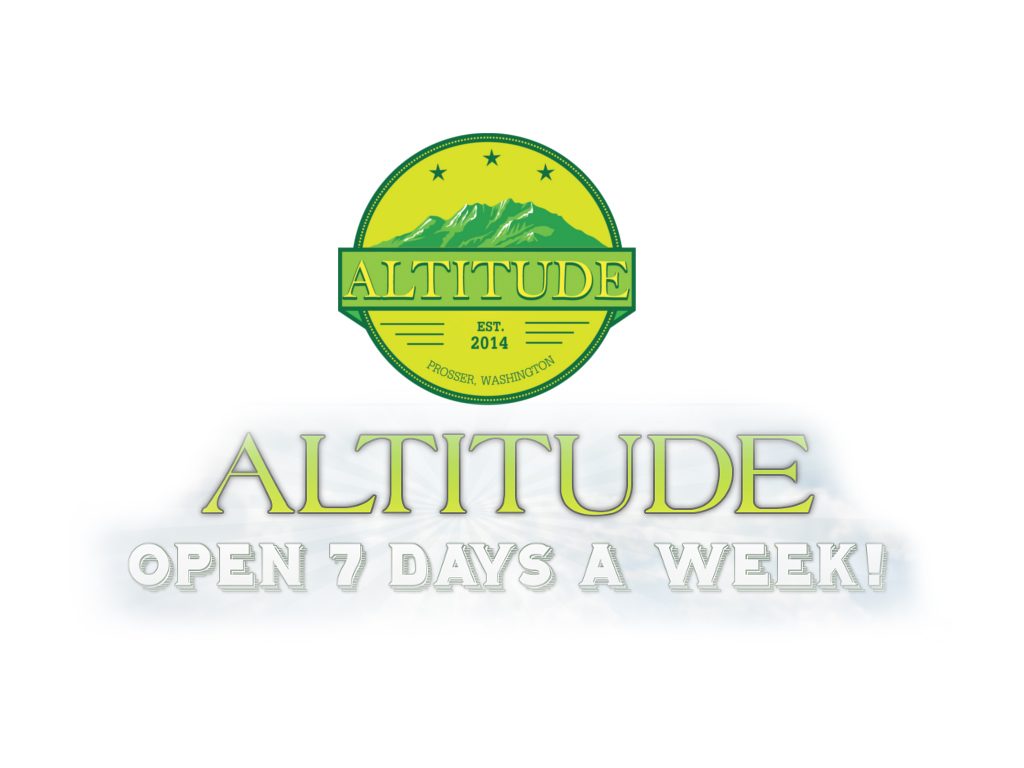 About Altitude
We're Altitude, one of Washington State's FIRST retail marijuana dispensaries! We elevate people just like YOU from all over the country, as long as you have a valid license and are 21+ years old. Never tried Cannabis before? Do you have tons of questions? Are you looking for legal weed? You've come to the right place! Why choose retail Cannabis? Many ponder the relevance of a retail marijuana store, but just like any other product you would pay money for, you expect quality. We offer you high quality outstanding locally grown cannabis, plus premium customer service with a smile! All of our products are locally grown and produced in Washington State by licensed professionals. Strains are chosen for potency and flavor to guarantee a delicious premium end product. Here's a few other reasons as to why you should choose us the next time you're looking for some green; 5 Reasons to choose Altitude for your recreational needs: Your purchase supports our local farmers as well as your state! Lab tested results prove exactly what is in our product for quality assurance. Everything we sell at AltitudeMJ contains no mold, or foreign chemicals. Purchasing marijuana at a retail ganja store supports the fight to take drugs off the street by putting illicit drug dealers out of business. It's legal! Keep your receipt and labeled packaging and you will not be harassed for following the law. Always remember the law and please be a responsible consumer. Our Cannabis Coaches will answer any and all questions you have. If you ever have any questions about products, or even cannabis in general, please come visit us.
Veteran/Military Discount:
Senior Citizen Discount:
Delivery Available:
Dispensary:
Loyalty Programs:
Recreational:
Accepting New Patients:
Accept Credit/Debit:
ADA Accessible:
ATM Available:
Features
Altitude is one of Washington State's best retail dispensaries, offering premium high quality products at affordable prices!