7 Star Wars Strains
Star Wars is a timeless cultural tale that has made its way to audience's heart and mind all over the world. Star Wars fans across the globe love to try out things that concern the heavenly world that these movies depict and believe us, cannabis culture is no different. If you are a cannabis and Star Wars fan combined, we know exactly what kinds of strains you need to try out this season. Here's a list of 7 strains that are truly inspired from Jedi Master or Imperial or Rebel in some way or the other.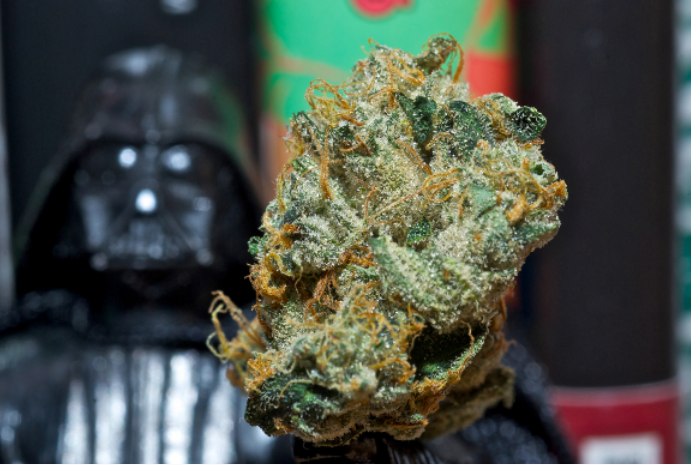 Death Star
Don't get deceived by the name of this strain because Death Star here won't really kick in and destroy any planet; however it definitely has the power of taking your head for a whirlwind. Besides delivering a blast of euphoria, this marijuana has some wonderful relaxing impact on one's mind and body as well. It obliterates tension and lets one blast away all kinds of stress.
Ewok
If you are still wondering what Ewok and a strain have in common then, you surely need to analyze them carefully. Ewok and strain both are so hairy that you'll instantly form a connection between the two. Ewok is a light and cheery option that evokes instant euphoria and curiosity apart from combating insomnia and all kinds of pain.
Skywalker
If you are having a hard day combating the dark side or the ugly aliens, all you need is the Skywalker that'll instantly mellow down all sorts of pain and uneasiness you are experiencing. Skywalker is a strain having a balanced sweet and savory flavor which instantly strikes a connection with one's palate.
Master Jedi
The master Jedi strain is now meant for amateurs for sure. The pungent and crushing force of this strain is only meant for people who are trained and groomed under a professional master. One needs to work hard and smart to make this strain their ally and once you've achieved this target, all you are going to experience is euphoria and excitement like never before.
Darth Vader OG
If you are a little inclined towards the dark side that Darth Vader depicts, you are likely to love this strain for sure. This purple colored strain has a sweet and earthy flavor and smells somewhat like grapes and this combination of flavor and color surely promises a lot of fun for all the dark side fans.
Master Yoda
After master Jedi, its Master Yoda making it to our top 7 star war strains list only because of the strength and potential that it portrays. This strain works exactly how it's comic namesake works which means it entertains and uplifts the onlookers and practically transforms them into another world that is simply joyous and stress free.
Princess Leia
In case you are planning to design new star war plans and are desirous of remaining clear head in the entire process of capturing the universe then, all you need is a puff of this strain and you'll instantly feel energized and focused like never before.