Can You Die From Weed?
Marijuana is widely used by a number of different people, for both medicinal and recreational purposes. It can be smoked or consumed as an edible and now that more and more states are beginning to legalize its recreational usage, there is a school of thought that believes marijuana can kill.
"Can you die from weed?" is a question often asked by first time smokers, as well as other interested parties and while it is possible, there are very few documented cases of a marijuana overdose having taken place.
In order to overdose on marijuana, a person would need to consume an amount that is almost unfathomable. To put it in layman's term, a smoker would need at least 40,000 times the amount of THC that it took to make them high in the first place.
If you are able to achieve a high after, say, five puffs off a marijuana joint, you would need to take an additional 200,000 hits in order to pass away. In other words, it is not a problem that any smoker would ever have to worry about and while a person's health status could cause them to have a different experience, this is something to be discussed with a licensed physician.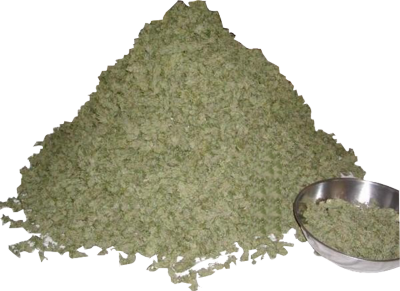 Some may be wondering if there is a medical explanation for our inability to fatally overdose on marijuana. After all, if a person can overdose on prescription painkillers or drink themselves to death, what's to stop them from consuming as much marijuana as it takes to cause an overdose?
The answer is simple: the receptors of the brain that are responsible for processing cannabis receive the THC chemical in a different manner than the receptors that are responsible for processing opioids. The brain's cannabinoid receptors are not located in the part of the brain stem that controls important bodily functions, such as respiration.
When opioids reach the brain, they will adversely affect breathing and other key functions, whereas cannabinoid receptors cannot cause a person to cease breathing, even when they have ingested a large amount of marijuana. While a smoker can experience symptoms of paranoia and agitation, these symptoms are far from life threatening.
The effect of edibles can be much more difficult to ascertain, since they are delayed and hard to predict. If a patient begins to experience ill effects from edible consumption, they will often pass naturally within 24 hours and in extreme cases, medical assistance is required.
Unlike drugs and alcohol, the usage of marijuana is highly unlikely to put your life at risk and even in the most extreme scenarios, medical personnel will be ready, willing and able to help you. For those still wondering if you can die from weed, the answer is that it is incredibly unlikely and even an overdose will not typically cost you your life.