Cannabis Walking Tours by Green Guide Tours
San Francisco is a city in California with an intensive history of marijuana. Green Guide Tours, to give information on the aspect of that history, has started a Marijuana Walking Tour of San Francisco's marijuana history. For tourists and natives alike the tour touches briefly on the cultural and historic stories and impact of marijuana on the city. Also, giving an insight to the new processes and improvements in medical marijuana production and use.
Green Guide Tours states "Our goal at Green Guide Tours is to help break down the outdated and negative stigmas about what marijuana is, and bring a better understanding to the history and future of the cannabis industry,"
These tours take place on weekends and are totally free of cost with a $15 suggested donation per person. The 'classic cannabis tour' mainly focuses on a few places like Haight-Ashbury, Alamo Square, and Golden Gate Park's Hippie Hill. As described on their website 'The Green Guide Classic Cannabis Tour is an enlightening stroll through some of the most popular marijuana culture neighborhoods. On this tour we will see where famous rock stars lived, discuss the science and medical properties of cannabis, social movements, and legal battles that erupted. Enjoy an interactive educational walking tour and discover the truth about marijuana's history and its thriving future.' Green Guide Tours is still working on a dispensary tour, which will start soon. Registration is open but they do take a specific number of people per tour, if you are a big group and want to go all together, you may request a private tour and they will arrange a private tour for you.
Though the tour is all about marijuana no marijuana is consumed during the tour, its purely based on the ideology to educate people and not misuse it, 'Green Guide Tours does not encourage the use of marijuana for everybody. Green Guide Tours only offers an educationally interactive experience that focuses on the truth & facts of the cannabis culture and industry.'
During your tour, the highlights that you will visit are the following Painted Ladies, Alamo Square Park, A Dispensary, Buena Vista Park, Home of the Grateful Dead, Historical Artifacts, Heart Haight & Ashbury, Where Janis Joplin Lived, Head Shops, Golden Gate Park, A Medical Marijuana Doctor's Office.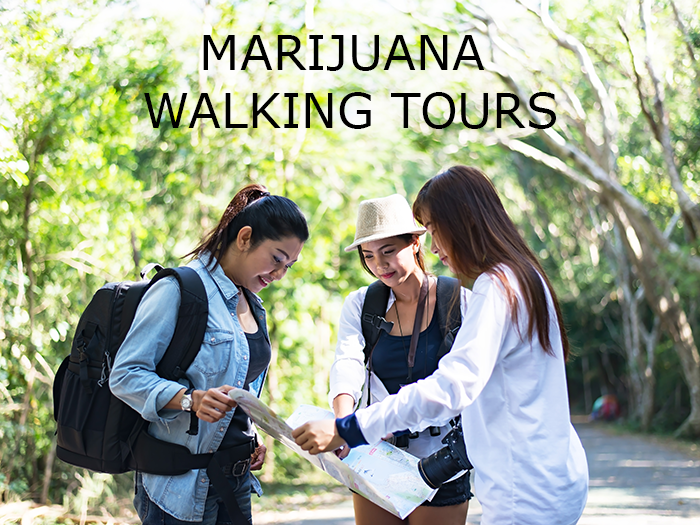 You will learn quite a few things during the tour, to mention a few as per the official website;
Ancient History
Anatomy of Cannabis
Textile Expansion
Religious Purposes
Early Prohibition
Racism & Political Policies
Hippies & the Summer of Love
Growth & Cultivation
Medical Purposes
Future of Marijuana
It's a great initiative by Green Guide Tour to educate the people, raising awareness and also supporting the local businesses in San Francisco.