DIY: Rosin
Rosin is the new it-girl of the extract world. It's hip, everybody's talking about it, but most of us aren't sure why. Is it overhyped or the real deal? Turns out, rosin is a game changer, and it's surprisingly simple to make at home.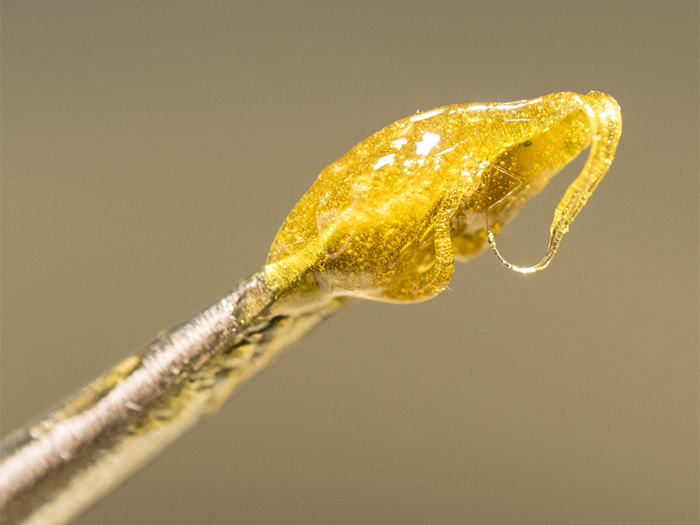 Rosin is popping up in dispensaries nationwide, touted as an easy to extract, cleaner alternative to other extracts. It is extracted without the use of solvents like propane or butane, and is safer and cheaper to produce than BHO. Like other extracts, rosin liquidizes when heated and has a shatter-like consistency when cooled. With THC content touted at 50-70%, a little goes a long way in delivering a heavy high without ever touching harsh chemicals. For those who don't like to inhale carcinogens, dabbing rosin is a great choice
Rosin began to gain popularity several years ago, when Instagram users began uploading tutorials for a home extraction. They demonstrated that anyone with access to some flower and a hair straightener can produce it in a matter of minutes, and this ingeniously simple method inspired thousands to try making an extract for the first time. Think rosin will be too difficult for you? Read on and change your mind.
How to Make Rosin
Rosin is incredibly simple to make using a just a few common household objects. The basic combination of heat and pressure is all you need. Here's a basic guide to get you dabbing before you know it: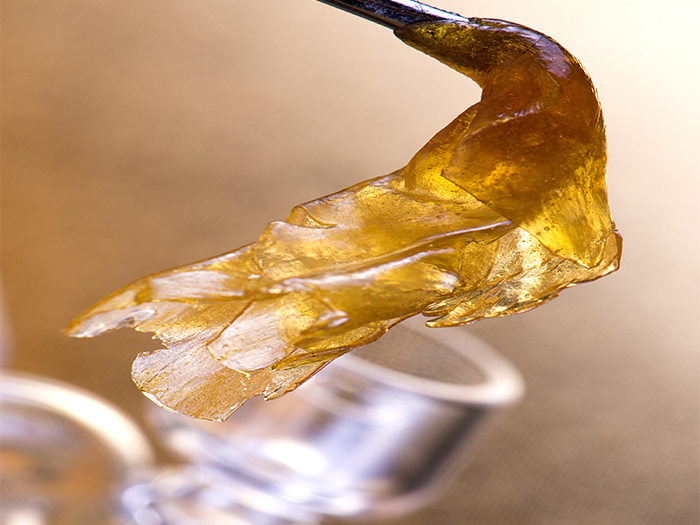 Tools/Ingredients:
Flower

Parchment paper

Scraping tool

Hair straightener
Steps:
On a dry, flat work surface, heat hair straightener to 250 degrees.

Cut out a four-inch square of parchment paper and fold nug inside.

Place folded parchment with nug inside on the lower plate of the hair straightener.

Press down firmly for several seconds, until you hear a sizzle.

Remove nug. The oil left on the parchment paper is your rosin.

Scrape the rosin off the parchment, allow to cool, and store.
Tips:
Your initial yield will be small. You might have to repeat multiple times to get a usable amount.

A balance of heat and appropriately-applied pressure is key to extracting rosin. Get the feel for it with practice.