DIY: The Frost Pipe
The Frost Pipe is a totally unique, cool and refreshing mold that will allow you to make your very own pipe entirely From ICE! Definitely a cool new way to smoke. It allows you to freeze different colors and flavors and really get creative. Just imagine a disposable pipe, made entirely of ice. The idea behind the ingenious Frost Pipe is that it also delivers frosty cool hits and tastes like purple Kool-Aid or any flavour you want it to.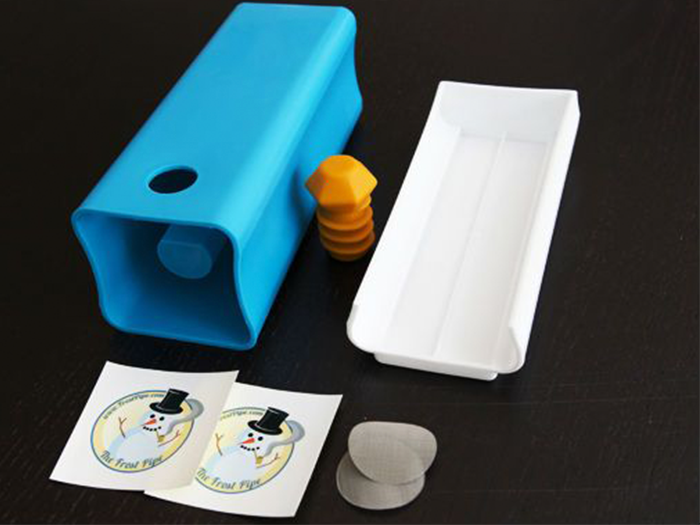 The Frost Pipe deal includes:
One Frost Pipe Master Mould
One Frost Pipe Drip/Holding Tray
One Frost Pipe Stopper
Two Screens
Two Stickers
The Frost Pipe does not work like a frozen flag pole, that your tongue and skin will freeze to, it is simply a block of ice that you can smoke weed with. It comes with a handy plastic holder so your hand will not be a sight of frostbite, and will not stick to the Frost Pipe like a tongue gets stuck to a frozen pole.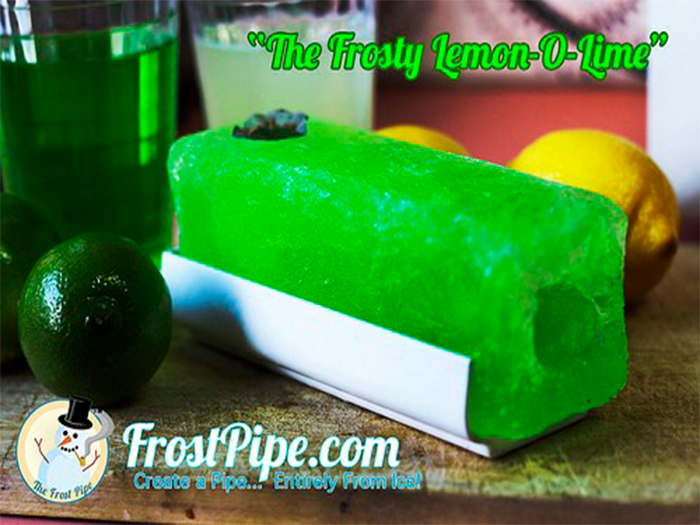 Here is how you make your very own Ice Pipe:
First get an Ice Pipe!
Twist in the included stopper into the ice mold
Fill the ice pipe mold with water of your choice. You can use coffee, juice, colored water or any drink of your own choice.
Adjust the stopper if leaking is occurring.
Place it in the freezer
Wait for the pipe to take form. This will usually take about 6-8 hours. It is recommended doing this over night or over a longer period of time when you will be away.
Remove and twist out the stopper that forms the bowl.
Run hot water along the sides of the mold without touching the ice.
Fill the bottom hole with hot water and let rest on a plate upside down.
Shake or use hole to push out your ice pipe, very carefully.
Slide into the tray and put in screen.
Enjoy your newly made ice pipe!
The Frost Pipe is definitely a very cool pipe. The Frost Pipe, itself is not technically actually a pipe made of ice, it is a mold that will let you make a pipe out of ice, which is even cooler because it is your very own creation. An Ice pipe that you make yourself with The Frost Pipe mold. You can customize your pipe with colors or flavors of your own choice, then when you are done, place it back in the freezer for next time or make a completely new one!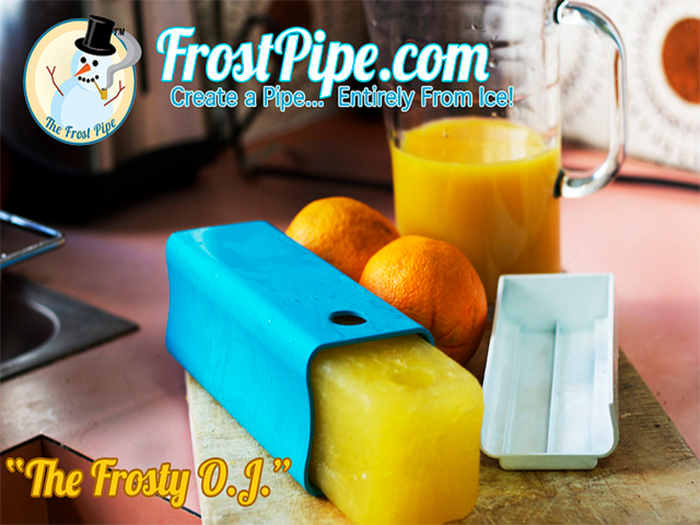 The Frost Pipe is the perfect summer smoking companion. Ever since the Frost Pipe was released, it has made huge waves in the stoner community. Smoking from apples and various other fruits is a thing of past, this generation uses ice! Never would we have thought it was possible, after all who would mix fire and water. Yet, it is the new possibility. You can now smoke from a pipe made from ice! Have fun!