Electric Lettuce for the Elderly
Although most of us chuckle at the idea of Mom and Pop getting stoned, it's no secret that the elderly are lighting up at an increasing rate. Since 2002, pot use among Americans 65 and older has risen a whopping 333%, a trend that shows no sign of slowing down. We've seen it normalized on "Keeping up with the Kardashians," and by stars like Willie Nelson. Suspicious that little Johnny might be getting stoned at the skate park with his buddies? Believe it or not, your parents and their friends will be soon be more likely to blaze the kush. But how are they getting their weed? Are they rolling up to the pot shop for the early bird special in their Buick sedans? And are they sticking to tried-and-true flower, or embracing other ways to consume?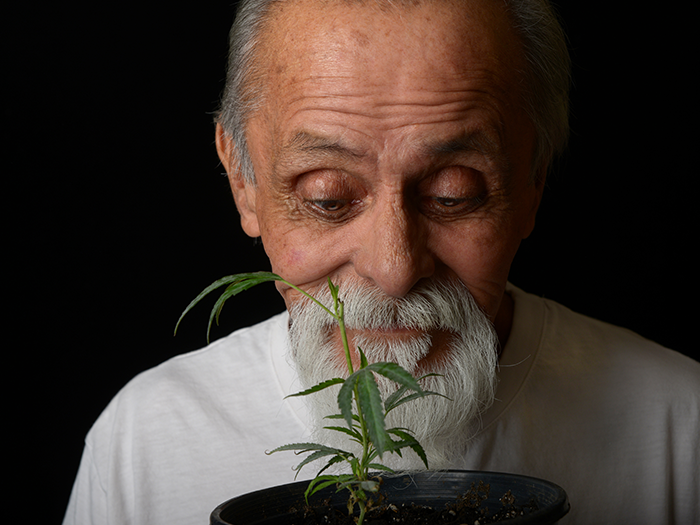 Needless to say, the stereotypical dispensary experience is not what senior citizens are seeking out. Just getting them in the door can be a struggle. Many imagine a scary parking lot in a run-down strip mall, tacky neon lights, blacklight Bob Marley posters, and a budtender too stoned to complete sentences. To combat these fears, dispensaries are providing bright, pharmacy-like environments, offering senior discounts, holding introductory classes, requiring employees to wear a uniform, and putting budtenders through a medicinal marijuana training program. Those who have an established older clientele make sure to stock a variety of high-CBD strains, in addition to the recreationally-popular THC. Harvest of Tempe, in Arizona, goes one step further by employing a senior patient advisor, who, at 72 years old, relates to the patients and earns their trust.
For the housebound, there are two legal options for acquiring medicine, depending on where one lives. The first is a caregiver, an adult with a card who is allowed to grow or pick up medication for others. Caregivers in approximately 15 states are allowed to grow medication, and the number of plants and patients they are allowed varies greatly. Delivery services, similar to Meals on Wheels, are offered to patients in 19 states, and often requires a collective membership and minimum donation. Delivery vehicles are unmarked to protect patient privacy, and many places offer same-day services. Mobile or not, many seniors prefer this to visiting a dispensary because it is more discreet.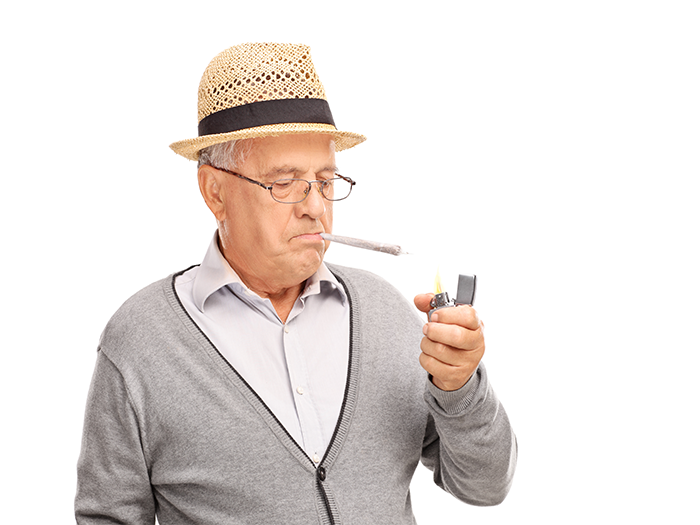 So now that they know how to get medical marijuana, what are seniors choosing to try? Meghan Walstatter, of Pure Green in Portand, Oregon, says, "If they're new to cannabis in general or coming back to cannabis, they're definitely less attracted to the smokable products...It's not often you see a senior citizen start picking up cigarette smoking, so it's the same with cannabis in that way." In general, women avoid smoking, preferring capsules, tinctures, or topicals, and are more likely to ask for CBD products. It is not certain how seniors have learned to embrace these new products, as dispensaries are largely unable to market at care facilities, but they are educating themselves and liking what they're finding. Areas that have legalized medical marijuana have seen a measurable drop in usage of prescription drugs, and elderly people are 30% of America's prescription drug market.