Marijuana Adovacte Sir Patrick Stewart
Who hasn't heard of Sir Patrick Stewart? The legendary actor is well known for a number of iconic roles such as Sejanus in I, Claudius, Dr Edward Roebuck in Maybury (BBC), Captain Ahab in Moby Dick, and Captain Jean-Luc Picard in Star Trek amongst many others.
Perhaps the most popular role of all played by him is of Professor Charles Xavier from the X-Men movie franchise. We're sure that the second someone hears the moniker Professor X or simply The Professor, an image of a bald, distinguished man with wise eyes and a deeply lined face settled on a special black wheelchair springs to mind.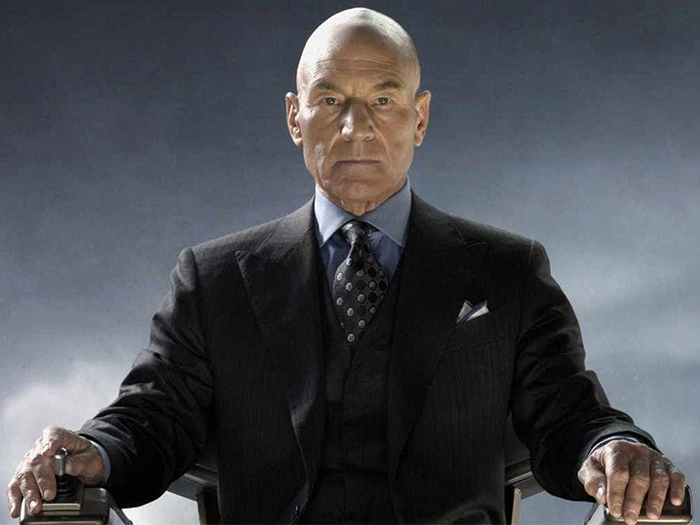 Born in Yorkshire, England in July 1940, but residing in New York, this British actor has spent six decades in the theatre, television and film industry. Queen Elizabeth II knighted him in 2010 for his expansive and excellent contribution to drama.
Sir Patrick has been known to be generous in terms of donating and helping various noble causes and he himself has been quite vocal in his support for many human rights causes. Be it taking to Twitter for voicing his opinions, raising awareness through his media interviews or talking to reporters during special appearances at charity galas and events, this stellar actor has done it all.
One particular habit of his was recently subject to a slew of news reports and the focus of many media articles. This was when he admitted to using marijuana on an almost daily basis.
Marijuana (or weed), the commonly known terms for cannabis, is one of the most used drugs in the world. Taken for its psychoactive affect on the human body as dried flower to be smoked, it releases muscle tension and allows a reprieve from physical pain. This results in a state where the drug user is 'high' or in some cases increasingly anxious, jittery and lightheaded.
However, this class I drug has been legalised in several states of the US including Washington, Colorado, Oregon and Alaska. This legalisation is for medical & recreational purposes as several researches have shown that marijuana can relieve symptoms of inflammatory bowel diseases, it slows the progression of Alzheimer's disease and may even prevent certain cancers from spreading in the body. It has also shown positive results in preventing epileptic seizures in patients.
Sir Patrick revealed that he uses medical marijuana to help him get relief from arthritic pain. As a consequence of old age, the 76-year-old actor suffers from arthritis in both hands, which is an inflammatory disease of the joints. It results in stiff, swollen and painful fingers and thus it limits easy movement. Sir Patrick in an interview for DailyMail said:
'It (the marijuana ointment and edible drug) helps with sleep as the pain was reduced. The spray, however, is much more usable and I spray my fingers and particularly my thumb joints several times a day.'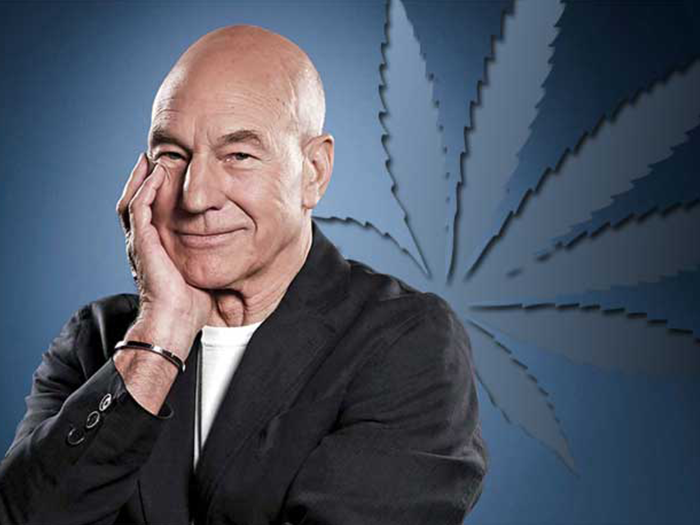 After using himself for over 2 years when a physician prescribed him the drugs and experiencing a significant relief in his symptoms, Sir Patrick became a strong advocate for the use of this drug as its favourable medical benefits.
He issued a public statement strongly favouring the UK based initiative led by the Oxford University, which is exploring the benefits of the usage of cannabis-derived drugs for the first time.
Getting legally 'high', as part of a treatment sure sounds very appealing, doesn't it? No wonder Sir Patrick Stewart is so pro marijuana!