Why We Love Americans for Safe Access
Should cannabis be legally available for medicinal purposes? In the United States, this question has given birth to a decades long debate and numerous organizations advocating on both sides. One of those is Americans for Safe Access, or ASA, a member-based organization in Washington D.C. ASA self-describes as, "the largest national member-based organization of patients, medical professionals, scientists and concerned citizens promoting safe and legal access to cannabis for therapeutic use and research." For 15 years, ASA has fought for the rights of not just patients, but also doctors, cultivators, manufacturers, and retailers. Having almost 100,000 members in all the 50 states, ASA works with the local, state and federal legislators to create effective policies aiming to improve access to medical marijuana.
So why should be medical cannabis be legalized federally? According to researchers, cannabis holds remarkable medicinal benefits, like killing cancerous cells or calming the side effects of chemotherapy. And cannabis is not just a panacea for cancer patients; it is beneficial for the those with AIDS, glaucoma, epilepsy, spinal cord injuries, migraines and other serious health issues. The pharmaceuticals that are usually prescribed for these conditions often have very negative and harmful side effects. Therefore, legalization of cannabis would be advantageous for hundreds of thousands of patients, if not millions. No more using the black market or only being able to live in certain parts of the country. The ASA understands this, and that's why they're fighting for a change. The organization is working to remove any remaining stigma attached to using medical cannabis, so that patients are less likely to be denied this lifesaving treatment. Only the legalization of cannabis and with it, safe and reliable access to the plant, will change their views, obliterating their fears and incorrect assumptions.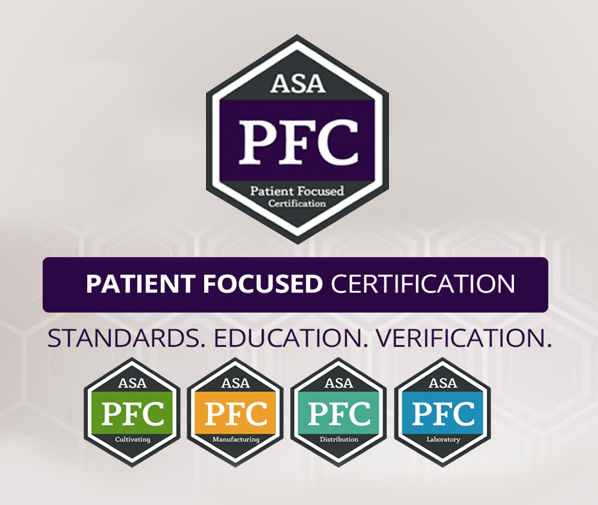 Patient Focused Certification Program
Americans for Safe Access has successfully created the Patient Focused Certification Program, PFC in short, to call out the issues related to quality control and product safety regarding cannabis to ensure consumers as well as the medical professionals are only accessing high-quality, safe and reliable medical cannabis products.
The PFC Program provides members (cultivators, labs, manufacturers, distrubutors, and more) a complete and synchronized system of processes and procedures to ensure the highest standards of safety are being met. Members receive a certification and detailed documentation about their cannabis products.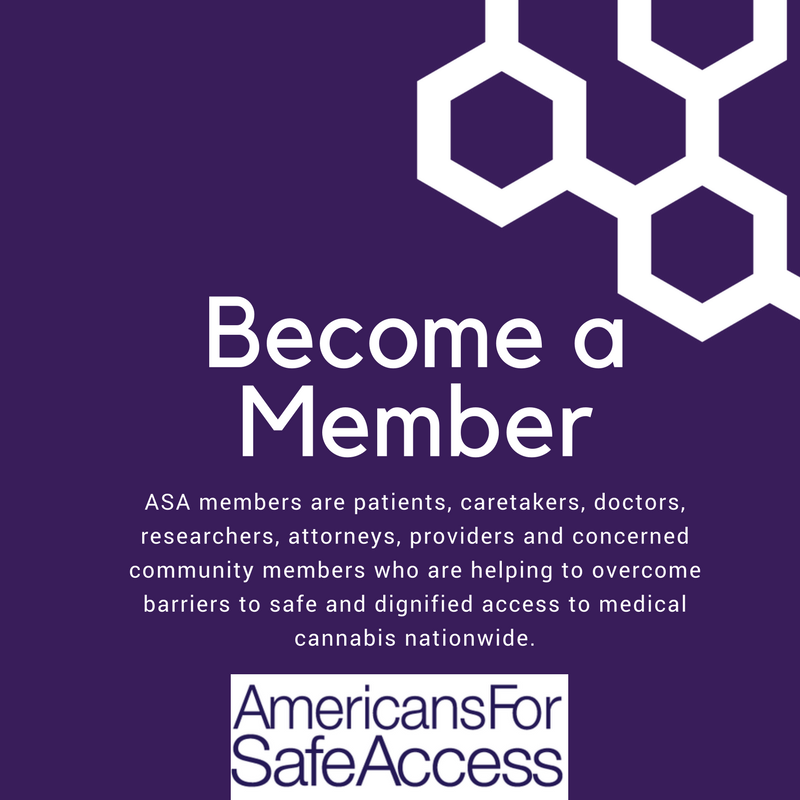 End Pain, Not Lives
At present, Americans for Safe Access are doing their part to take a stand agains the opioid crisis with their, "End Pain, Not Lives," campaign. As those of us who are familiar with the issue know, states that legalize medical marijuana see a decline in overdoses and lower opioid usage rates, and cannabis is much safer than prescription opioids to begin with. ASA believes that chronic pain is the root cause of this epidemic, as it is what leads to the initial prescriptions that lead to the addictions and deaths. Imagine if, instead, we were prescribing patients cannabis.
If you'd like to get involved, please contact congress and the White House to urge those in power to declare a National Health Emergency. Support ASA on social media and help spread the word. Together, we're slowly winning the fight for patients nationwide.