Safety Tips For Parents Who Smoke Marijuana
With cannabis legalization comes an inevitable increase in children winding up at the ER after eating their parents' edibles. And while most parents know that laundry pods, pesticides, and cleaning products pose way greater danger than cannabis does, children can react negatively to unknowingly consuming pot. Though no child (or teen, or adult) has ever died from ingesting cannabis, a youngster might become extremely lethargic, experience anxiety, and need to be monitored for respiratory issues. And if your child winds up hospitalized for accidental consumption, you're looking at a visit from CPS.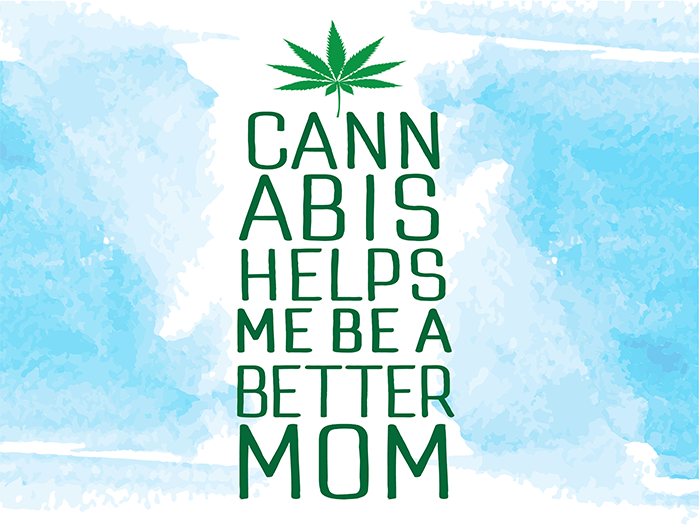 Luckily, stoner moms and dads are beginning to come out, arguing that smoking weed should be just as acceptable, if not more, than drinking alcohol while parenting. They argue that, with clear and agreed upon rules and boundaries, having cannabis in the home is no threat to children. Here are some tips for coexisting peacefully with marijuana and minors.
Talk to your children openly and age-appropriately about your marijuana use. If you use it medicinally, explain that it is just like any other medication and that it is wrong and dangerous to take something prescribed or recommended for someone else. If you're a recreational user, explain that, just like alcohol, it is a substance for adults only. Let them know you'll always answer their questions honestly.

Find a secure spot for all your cannabis and paraphernalia. Keep your stash out of reach, out of sight, and in a smell-proof lockbox: as if it wasn't even there.

Don't ever leave it unattended. Even if you're just going to heat up some lunch. If you allow yourself to leave it out for short periods of time, you increase your odds of forgetting it altogether.

Make extra sure to put away your lighter. This is the most dangerous paraphernalia for your child to get ahold of. Eating marijuana has yet to prove fatal, but playing with fire kills dozens of people each year.

Don't give your children reason to be curious. Never let them come home to a living room that smells like chronic or see you acting super baked. If you have a spouse or partner, it's a good idea to make sure one of you is always sober unless the kids are asleep for the night or you have another caretaker with you.

Never, ever drive them anywhere after you've smoked. Besides being highly irresponsible and unsafe, this could result in a felony conviction and a loss of custody.

Communicate with visitors. Explain to your smoking buddies how important it is that cannabis be kept inaccessible to your children, and the guidelines you are following. Ask that you be made aware if anyone is bringing any sort of medication or cannabis product into your home, so that you can make sure it is stored safely and appropriately.
Don't be one more parent making a trip to the hospital because your pre-schooler ate THC gummies. With some common-sense and a little planning, it's easy to safely store your stash in the home. Communicate firmly and honestly, and set clear boundaries as your children mature. You'll be providing a great example of responsible use, and they'll thank you for it later.