The Astonishing Triumph of Jai Whitelaw
Imagine a childhood spent unable to walk or talk, suffering from up to 500 seizures per day, taking 35 different prescription pills, and spending up to 47 weeks out of the year in the hospital. Your seizures cause you to fall, resulting in numerous broken bones, and your parents and siblings have lost count of the times they've performed CPR on you. Instead of faking sick to get out of school, you'd give anything just to be a normal student. Going on play dates, climbing the jungle gym during recess, learning to kick a soccer ball, decorating holiday cookies: these are all sweet childhood memories the doctors say you'll never be able to create.
Until recently, that was reality for Jai Whitelaw, a 12-year-old boy from Queensland, Australia. He was diagnosed with three forms of epilepsy at age five and spent the years since in and out of hospitals, confined to a wheelchair. In 2012, Jai spent just over one month home with his family, while he was able to spend twelve weeks out of the hospital the following year. Still, by 2014, Jai's condition saw no improvement, and doctors advised the family to enjoy the time they had left together. In the word of his mother, Michelle, "We were told by the medical fraternity that there was nothing more to do."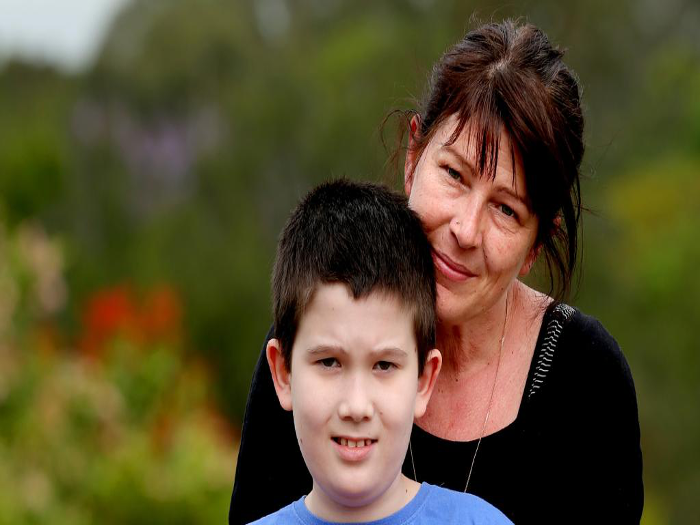 Michelle knew there was one other option, but it was illegal. "I literally sat on (the) couch for two days, thinking 'Do I end his life and mine? Or do I risk helping him?,'" she says. She decided she would do everything she could to help her son, even if she risked an arrest and prosecution. Michelle got in touch with Tony Bower, a longtime producer of medicinal cannabis oils and tinctures, and he offered to help Jai. Tony is an Indigenous Australian who has provided medication to over 200 children with his company, Mullaways Medical Cannabis, and did not ask for any payment from Jai's family.
Within 48 hours of taking the cannabis tincture, the little boy's condition improved. Today, Jai has gone from having 500 seizures per day to four in 15 months. The little boy who could not talk, walk or eat by himself is now catching up in school, making his own cooking videos, and running around like a normal kid. "It's like the whole world's opened up and he's embracing it all," Michelle says, "We're getting to know Jai now." Hopefully, due to recent legislative changes, it will be easy and legal for other children like Jai to access the medication they so gravely need.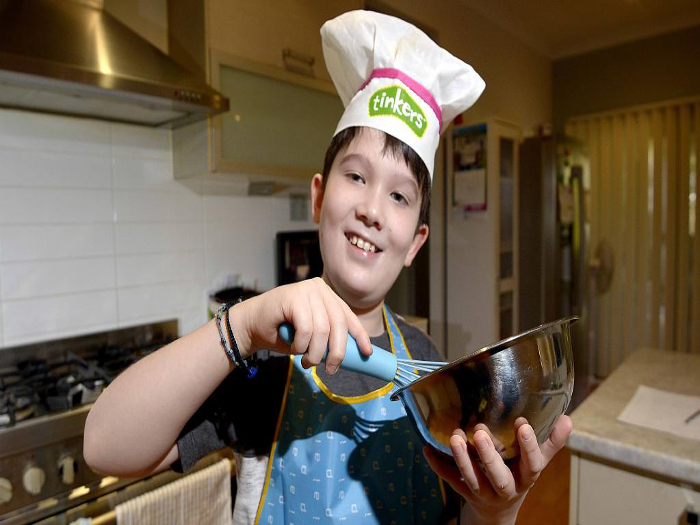 Australia legalized medical marijuana on a federal level in 2016, with most states beginning to issue recommendations in 2017. Michelle Whitelaw and others like her are largely to thank, as they fought for the change by sharing their stories, even though they were admitting to breaking the law. New South Wales was the first Australian state to begin medical trials in 2015, and Queensland, Jai's home state, begun a trial for chemotherapy patients in December, 2016, before expanding to additional hospitals this year. Nationally, nine crop licenses have been issued and the first shipment of medicine from overseas arrived in early May. We can only hope that other countries see this common sense, lifesaving decision and follow suit.
Cannabis hasn't give Jai Whitelaw his life back, it has allowed his life to begin. If you believe medical marijuana should be legal and accessible to everyone who needs it, please share his story with your friends and family members. Check out his videos on YouTube and listen to his voice. Let him inspire you to be a better activist. Jai wasn't saved by some miracle or divine intervention; he was saved by taking Mullaways Medical Cannabis. There's no reason others just like him are still forced to break the law to find healing. Let's fight until they don't have to.