The Boro School
Boro stands for borosilicate glass, a particular kind of glass that is used in flameworking. In the late 19th century a German glass maker Otto Schott, first developed borosilicate glass. Due to its low coefficients of thermal expansion, borosilicate glass offers high resistance to thermal shock and that makes it ideal for laboratory glassware, kitchenware, beadmaking, lampworking and other such different uses.
The Boro School, named after the glass, opened its doors in January of 2014 and has since succeeded to make it's mark in the glass industry. It is considered one of the largest rentable FlameWorking studio in Seattle, WA and the Puget Sound area.
The Boro School is Seattle's Premier FlameWorking School & Studio and is now the largest rentable FlameWorking studio in the Puget Sound Area. The Boro School is situated inside Seattle's renowned 7 Point Studios and owned by glass artist Nathan "Nate Dizzle" Aweida.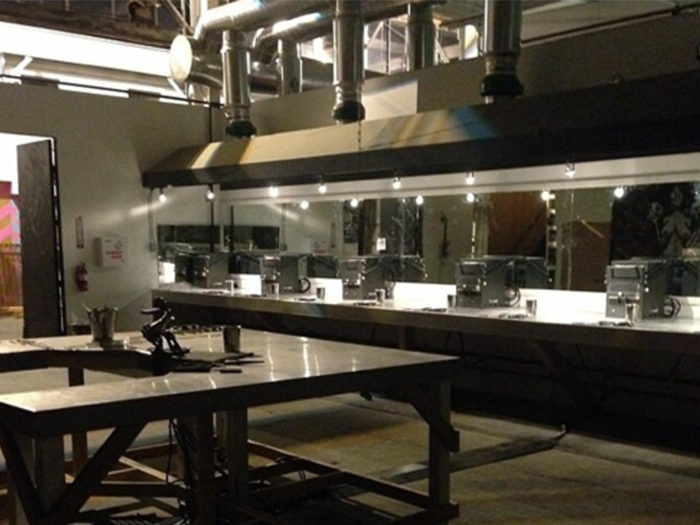 The school offers a full curriculum of FlameWorking classes for beginners and experienced glassblowers alike, hourly studio rentals, memberships, and sell boro supplies. They also offer private and group lessons upon request.
The Boro School concentrates on providing structured classes to aspiring glass artists and a unique studio environment that encourages collaboration between artists, making it one of kind. Glassblowing and flameworking are a huge investment and the studio aims to provide artists with affordable equipment and work space while they are learning.
There definitely is no better place to get inspired than at The Boro School in Seattle. It can best be described as a trendy arts and crafts store. Breathtaking pieces of handcrafted artwork can also be bought at the school's store. The Boro School is all about getting messy, artsy, and it allows you the leisure of shopping the supplies at The Boro School.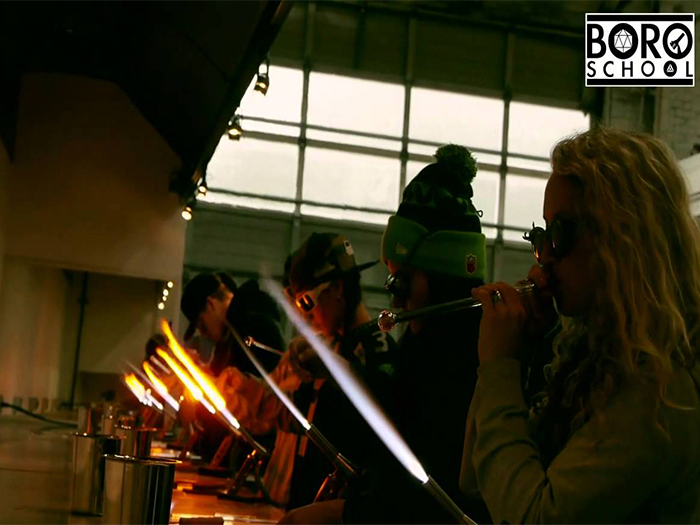 Distinguished glass artists from all over the world flock to Seattle's Boro School each year during the last two weeks of October to create, network, and show off their skills and meet their fans. The creations that are made during this two-week glassblowing marathon are rare, highly sought-after functional pipes. More often than not, these pieces are created by artists who have never collaborated — making for incredible one-of-a-kind creations. The Boro School takes pride in this successful idea and this event.
Pipemasters is one of the only glass events designed for the true connoisseur. VIP passes provide exclusive access and front row seats to view the artists at work. The laid-back style and air of the school gives collectors and glass store owners the rare opportunity to meet the glass artists they most admire at a personal level.
You can learn to make all kinds of glass pieces, but recently the studio has seen a high interest in creating dab rigs. Dab rigs have become a necessity for the modern cannabis connoisseur. A quality hand-blown rig is something you can't just whip up with household items. The Boro School helps to discover more about the time, care, and artistry needed to create a glass dab rig.