The Sun Token: A New Vape
In today's world, smoking marijuana is something every one in four people does. There are new addictive and enjoyable ways to smoke and get high, and The Sun Token is one of them. There have been many gadgets that have been introduced to get you high or buzzed, that work with smoke or drugs aside from the old fashioned hookah. There are bongs and vapes and flavored Sheesha.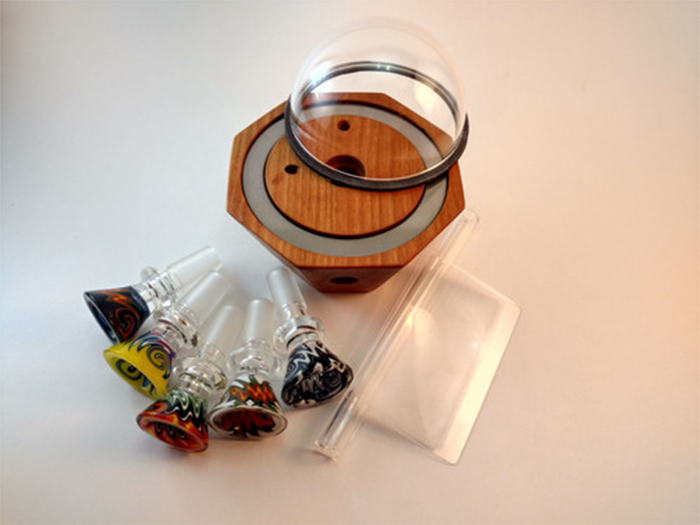 Among such delights, we now have The Sun Token. So what exactly is The Sun Token? Well, it consists of a hand crafted full size hand pipe, a ring of stainless steel, a top carb like a hookah and a magnetic dome. It is quite the mix of vaporization and combustion.
Nowadays, when marijuana is so popular and legal in many states, there are constantly new innovations that smokers love to explore. So what exactly does The Sun Token have that other gadgets don't?
Well, it's the world's first solar hybrid vape.
Used by both beginners and experienced smokers, the body is made of cherry, a hardwood that has been used to make pipes throughout history. It is hand finished, smooth to the touch, and protected by two layers of cured walnut oil. The glass pieces are made of durable borosilicate glass- easily replaceable, yet not easily broken. Any 14mm size bowl will fit, 18mm is possible with modification. Easy disassembly and cleaning. This is a durable, functional piece of artwork, worth passing down.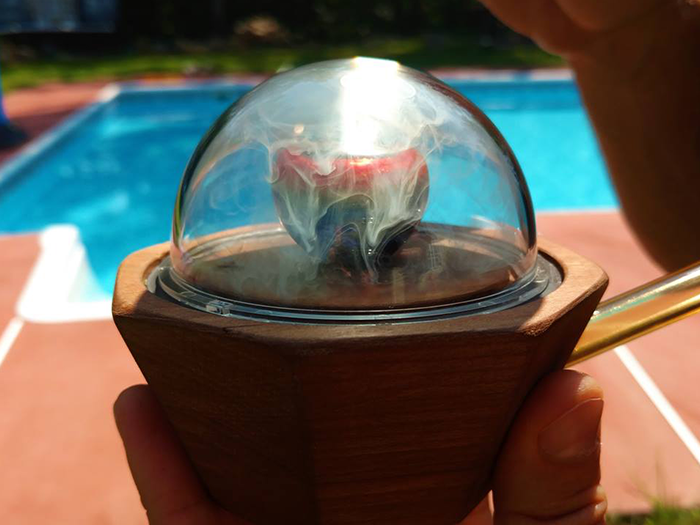 Once sun rays are aligned over it by a lens, smoke dances around the dome. Powerful and beautiful to watch, it is more efficient, wind proof and ecological.
When the sun is not out, this works as a normal pipe, and when the sun is out - snap on the dome because once there's no cloud cover the smoker can control where they'd like to burn their herb.
A common issue with many marijuana smokers who smoke legally is usually the safety and legality of the product. Smoking with solar energy introduces less toxins, carcinogens and unwanted materials to your lungs, so it is not only safe but also better. Solar power has its own beautiful taste and experience. And personally, a little fire always ignites the mood.
This solar vaporizer is made in Fredericksburg, VA and is shipped worldwide to customers who have shown their love for herb.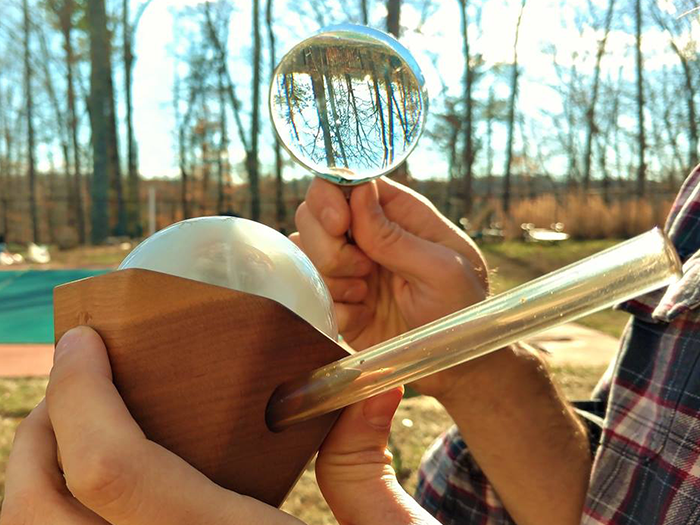 In many countries marijuana has become a major part of the lifestyles of quite a few age groups. Teenagers, who start smoking weed very early, either out of peer pressure or trying to look cool or maybe just to get a buzz but end up with an affliction. Some people take the herb as medication as it is known to be a treatment for problems like chronic pain, muscle spasms, anxiety and depression. When clinically used marijuana can be obtained in the form of different items such as baked goods, pills or skin creams. Although some people still prefer to smoke.
The solar power run system is safe and fun for everyone to use (legal age 18+). Whether you're using it for fun or as medicinal need, this vape like gadget is a beautiful way to get through.
If you haven't tried admiring the beauty of a stream or white smoke under a bright yellow sun, we insist you try it at least once.