What is CBN?
Before understanding what cannabinol (CBN) is, we need to know where it comes from. The cannabis plant (scientifically called cannabis sativa) is the main source of cannabis, which is colloquially known as marijuana. And although hashish or hash oil are other different forms of cannabis, marijuana is the most well-known. The substances in cannabis that result in the proverbial high are chemicals called as cannabinoids, and one such chemical is tetrahydrocannabinol (THC). As the cannabis ages with environmental exposure, THC is degraded to give cannabinol.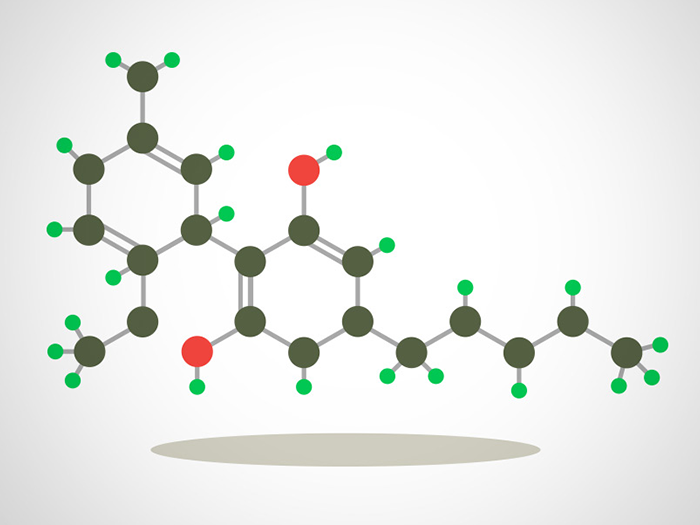 Cannabinol is simply one among many cannabinoids obtained from cannabis and little research has been carried out to explore its properties. Like other cannabinoids, mainly THC and cannabidiol (CBD), CBN has an affinity for certain cell receptors in the body. Interactions with these receptors elicit different favorable effects that have enabled this chemical to be considered as a possible therapeutic agent. And where possession of marijuana will most definitely result in persecution, cannabinol has gained full approval for its usage because of its abundant medicinal characteristics. Some of these benefits are listed below.
Combating Sleeplessness
For all those battling insomnia, CBN is just the thing. Study shows that among the other cannabinoids, CBN has the highest affinity for sleep induction. A relatively low dose of CBN in comparison with Valium, an over-the-counter drug, can lull a person to sleep thereby making it a highly effective sedative with little to no psycho-stimulating effects.
Allaying Pain
While CBN would not be your first choice when dealing with pain, it can be used in conjunction with CBD – another cannabinoid known for its pain relieving qualities.
Enhancing Appetite
Certain diseases, and sometimes even curative therapy, can result in the loss of appetite. Incidentally, research indicates that cannabinol can help to circumvent this problem. Tests carried out on rats yielded the conclusion that CBN can increase hunger and help in the recovery of ones appetite.
Eliminating Bacteria
MRSA – Methicillin-resistant Staphylococcus aureus – is a resistant bacterial strain, causing tenacious infections. CBN, among three other cannabinoids, has been identified to be effective against the bacteria, making it a potential source of treatment.

Boosting Immunity
By interacting with different cells of the immune system, CBN can modulate the unnecessary inflammatory responses that arise in certain disorders and conditions such as asthma.
Managing Convulsions
Seizures and convulsions, especially those associated with epilepsy are at times unmanageable. To gain some semblance of control over these otherwise volatile spasms, tranquilizing sedatives are preferred. CBN has showed promising results as being applicable to prevent such convulsive movements.
Preventing Glaucoma
Glaucoma, a condition affecting the optic nerve of the eye, results due to increased pressure because of excess fluid in the eye. CBN has been found to reduce this hypertension and allows for the mitigation of the disease.
Galvanizing Bone Growth
CBN excites the bone-forming cells, otherwise called as osteocytes, and help in the development of the bone. Such a feature could help in swift treatment of broken bones and also in moderating the risk of osteoporosis.