Where Did 420 Come From?
420, also known as the 'secret' code to use marijuana at a particular time and place. This code, which has its origins in the United States of America, is well known in many parts of the world nowadays. There are a lot of rumors about where it actually comes from. Some people claim it to be teatime in the Netherlands, while others say that it's a multiplied number that Bob Dylan used in one of his songs. Another theory is that it represents the number of active chemicals likely to be found in marijuana. As said – these are all rumors. In this article you can read the true story behind where 420 came from.
To begin with you need to know that 420 stands for a celebration of smoking marijuana every April 20th, as 420 can be seen as 4/20 (April 20). To go in line with the date, the marijuana is lit at 4:20 p.m. and many people refer to this day as 'weed day'. To find out about its origins, we need to go back to an early 1970s scenery at a high school in San Rafael, California. A group of high school friends, who called themselves the Waldos because they liked hanging out by a wall, started using the term to agree on the time they would meet to smoke weed. The use of the term started to spread after a couple of years, especially once it got associated with the band the Grateful Dead, a band which is nowadays better known as The Dead.
A band member reported that before a concert back in 1990, he was given a flyer in the parking lot on which he read about a meeting at 4:20 on 4/20 for '420-ing'. Later he found out that 420-ing was a term used to secretly talk about smoking pot. It's after that point when the band and their fans started using the term even more. This definitely helped to spread the term over the world. The Waldos claimed their story as the true story behind 420.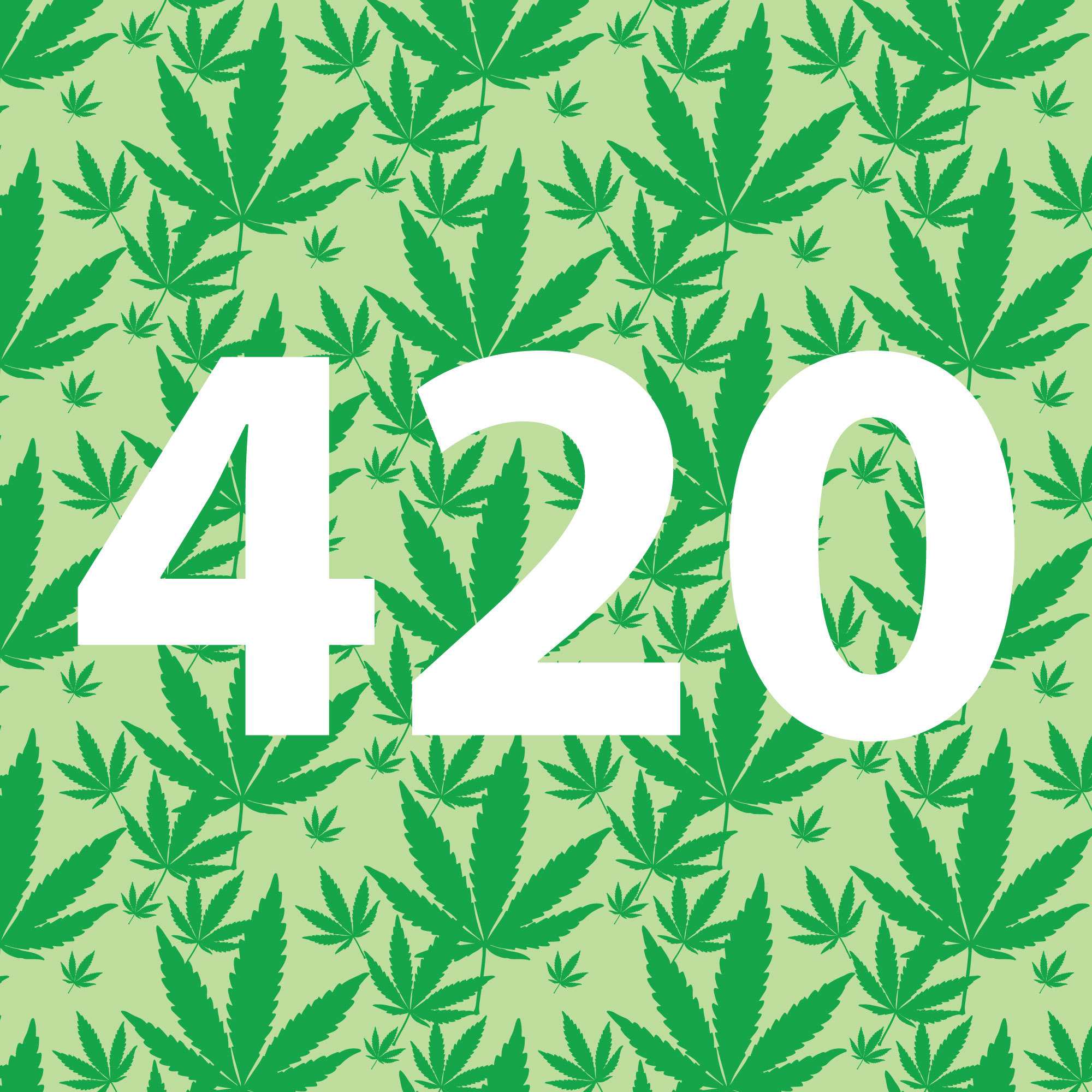 References to 420 can be found in many places as in popular culture expressed in movies and series. In some movies, such as Lost in Translation and Pulp Fiction, clocks are set to 4:20. Some episodes of series, for example in an episode of the Family Guy, are even titled after the event and are – not surprisingly – about marijuana. There is also a so-called 'stoner bible' named High Times, which started the website 420.com featuring news, conspiracy links, videos and horticultural tips. In these examples it becomes clear how widespread 420 is.
Outside of popular culture the number is also found in legistlation, where medical marijuana law voters in California approved for legal medical weed, billed 'SB420'. The law thus directly refers to the use of marijuana – legally.
Today, the term 420 is not as secret as it used to be. Most people who consume weed use the term to say what they are going to do, aka smoking weed.