Southwest Medical Marijuana Evaluation Center - Scottsdale
Marijuana Doctors/Certification Services in Scottsdale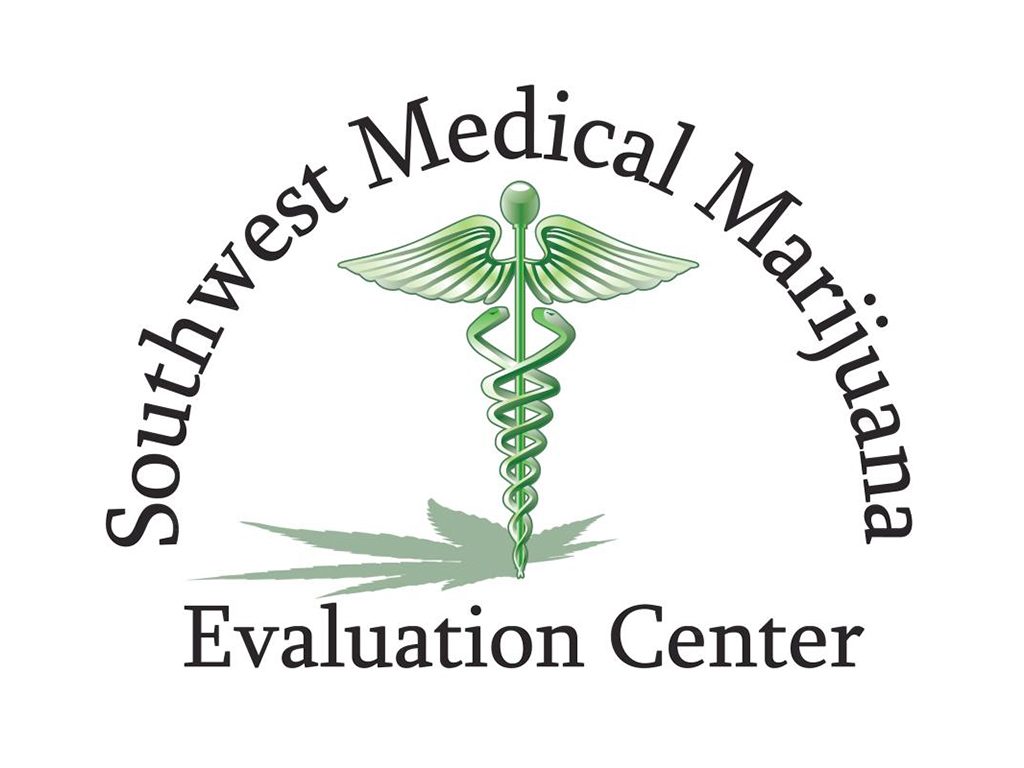 About Southwest Medical Marijuana Evaluation Center - Scottsdale
The primary goal of THE EVALUATION CENTER is to provide the certification necessary for qualified people to obtain medical marijuana under the State of Arizona medical marijuana laws and to achieve the quality of life desired. During the certification process, your physician will discuss with you the benefits (along with the risks) of choosing medical marijuana as an alternative therapeutic treatment thus allowing you to make a well informed decision. In addition, your physician may recommend other pertinent treatments such as pain management and / or nutritional counseling. Our evaluation center is staffed with experienced and compassionate doctors that are well trained in the areas of alternative health treatment options and other support personnel who will assist you throughout the entire certification process. In addition, your physician will provide you with follow up care for your qualifying condition. Our Services: Medical Marijuana Evaluations conducted by compassionate and knowledgeable physicians Specialize in pediatric assessment Patient Referral Rewards program Arizona State Application processing On-site chronic pain assessment Pain Management Treatment Options: acupuncture, non-steroidal & trigger point injections, prolotherapy, B-12 injections Full array of Naturopathic Medical Care
Meet the Doctor
Dr. Elaine Burns, Medical Director

Dr. Burns is an Arizona-licensed and board-certified Naturopathic Medical Doctor (NMD). In addition to her Doctorate in Naturopathic Medicine, she also obtained a Bachelor's degree in Psychology and Pre-med from the University of Delaware and, a Master's degree in Business from the University of Phoenix.

Dr. Burns is passionate about her profession and is committed to helping others achieve wellness and vitality in their lives. Her areas of interest include anti-aging and, the medical uses of Cannabis. She has worked at continuing her education by obtaining post-graduate training in these specific areas.

Dr. Burns is the founder and medical director of Southwest Medical Marijuana Evaluation, serving the patients of Arizona since 2011. Under her leadership Southwest Medical Marijuana Evaluation has developed comprehensive cannabinoid education materials for patients to ensure a safe and effective medical treatment option.

In addition, in 2012, Dr. Burns was the first in the state of Arizona to pass the American Academy of Cannabinoid Medicine's (AACM) physician certification test qualifying her as an expert in the clinical applications of cannabis medicine. The AACM provides the GOLD standard for medical cannabis recommendations and approval.

Staff Physicians

Dr. Azam Banaian

Azam Banaian, NMD, empowers patients of any ages, who are struggling with any health issues; fatigue, hormone imbalances, poor digestion, auto-immune diseases , gastrointestinal problems and etc. She provides Natural holistic treatments and prevention strategies, aside with meeting each patient`s individual needs, while educating and guiding them toward lifestyle changes so they can experience life to the fullest. Dr. Banaian has extensive training in Functional medicine, Nutritional psychiatry, endocrinology, acupuncture, nutrition, and botanical medicine. She focuses on diabetes management, thyroid disease, hormone replacement therapy, endurance immune system, weight loss protocols, allergy and immune diseases along with treating other health concerns. She received her Naturopathic Medicine Doctorate (NMD) from Southwest College of Naturopathic Medicine, one of the accredited naturopathic medical schools by the AANMC.

Prior to her naturopathic doctorate, she has been in private practice overseas for 11 years after she received her medical doctorate (MD) from Medical University of Tehran, one of the overseas accredited medical universities. While she was practicing medicine overseas, she was mesmerized with the philosophy of homeopathy and was introducing her patients to the successes of homeopathy. Very soon after she started practicing medicine as a MD, she noticed that treating conditions by suppressing symptoms is not what she wants to do as a health provider. She developed a passion for true healing of root cause and became committed to finding answers for not only herself and her family, but for society at large. Her enthusiasm toward helping her patient with the least harmful curing of root cause motivated her to further participate in a 4 years naturopathic medical school to better serve her patients.

She sought natural medicine for her own and her family health. She treated her early age pre-diabetic condition by natural medicine. When her 16 years old son was diagnosed with hypothyroidism ( Hashimoto`s), an elimination/ gluten free diet resolved his condition and his thyroid hormone indexes converted to normal ranges without any medications. Homeopathy and hydrotherapy are her best tools for dealing with her sons sport injuries and strengthening their immune system. She believes that practicing naturopathy is both a challenge and a delight. The challenge is to keep up with the growing research and scientific information and the delight is to practice compassion on daily basis. In her free time, Dr. Banaian, enjoys spending time in nature with her family, traveling, hiking, gardening, and swimming.

Dr Danielle Lewis

Dr. Danielle Lewis is a Naturopathic Doctor whose goal is to constantly reinvent herself so she can lead by example and empower her patients. She is a believer in the fact that we all have the power to heal ourselves if we are equipped with the right knowledge and have the will power. Dr. Lewis is skilled in treating common conditions that effect women of all ages. She is certified in Holistic Pelvic Care (TM), which is a technique she uses to help women with pelvic pain, incontinence, postpartum healing, and painful sex. Dr. Lewis conducted medical research on the clinical applications and effectiveness of botanical therapies in treating common digestive issues such as SIBO. She is skilled in acupuncture and other pain management therapies. Dr. Lewis combines her background in physical therapy with her knowledge if injection techniques that restore normal function and decrease pain in joints.

Dr. Lewis' journey to become a Doctor of Naturopathic Medicine started over 15 years ago in the field of Physical Therapy. Dr. Lewis attained her degree from Southwest College of Naturopathic Medicine and has a bachelors degree from Old Dominion University in Health Science and Management. After graduating from Naturopathic Medical School, Dr. Lewis completed 2 years of residency in Phoenix AZ in a setting that focused on women's medicine and primary care.
Prequalifying Conditions
- Cancer
- Glaucoma
- Positive status for human immunodeficiency virus
- Acquired immune deficiency syndrome
- Hepatitis C
- Amyotrophic lateral sclerosis
- Crohn's disease
- Agitation of Alzheimer's disease
- Cachexia or wasting syndrome
- Severe and chronic pain
- Severe nausea
- Seizures (including those characteristic of epilepsy)
- Severe and persistent muscle spasms