CBD Near Santa Cruz, California
in Edibles, Gear, Prerolls, Seeds, Topicals, Tinctures, CBD, Shatters, Crumble, Kief, Oils, Rosin, Resin, Sativa, Indica, Hybrids, Flower
CannaCruz is proud to provide its California patients with the highest caliber of service, product, and information. We have every product tested by SC Labs to ensure consistency and quality.
115 Limekiln St
Santa Cruz, California 95060 (831
United States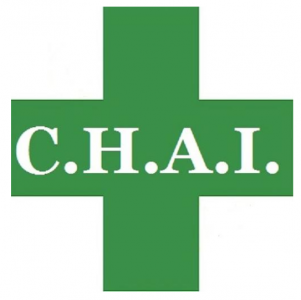 in Waxes, Topicals, Tinctures, Shatters, Sativa, Rosin, Resin, Prerolls, Oils, Indica, Hybrids, Gear, Flower, Edibles, Concentrates, CBD
C.H.A.I. is an elite low-cost non-profit cannabis association operated by and for it's members. C.H.A.I. is committed to providing medical cannabis patients safe-access to the highest quality 100% lab-tested indoor medical cannabis.
3088 Winkle Ave
Ste C
Santa Cruz, California 95065
United States