Marijuana Producers Near Lake Havasu City, Arizona We organically grow our own award winning medical marijuana! We create top-shelf flowers, 100% organic flowers that are new to Lake Havasu and Mohave County. Our strains have the highest THC and CBD percentages. We invite you to come see our grow!
Lake Havasu City, Arizona
United States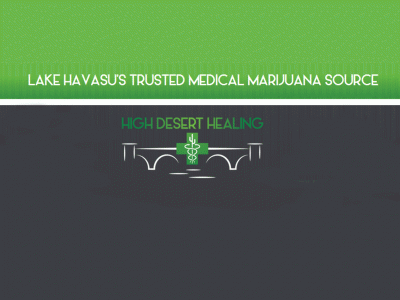 High Desert Healing is a marijuana dispensary and cultivator. Our superior quality and wide variety of Indica, Sativa, and Hybrid strains makes us Lake Havasu's most trusted source for medication!
Lake Havasu City, Arizona
United States